Testimonials
A fantastic buying experience! I purchased a stud colt sight unseen in February, and he is the horse of my dreams.
He is exactly the horse they advertised, and more! I would highly recommend buying from them. Super easy to communicate and work with, and since I was out of state they helped set up a pre purchase and shipping. Thank you Luis family!
Michelle Kazmierowicz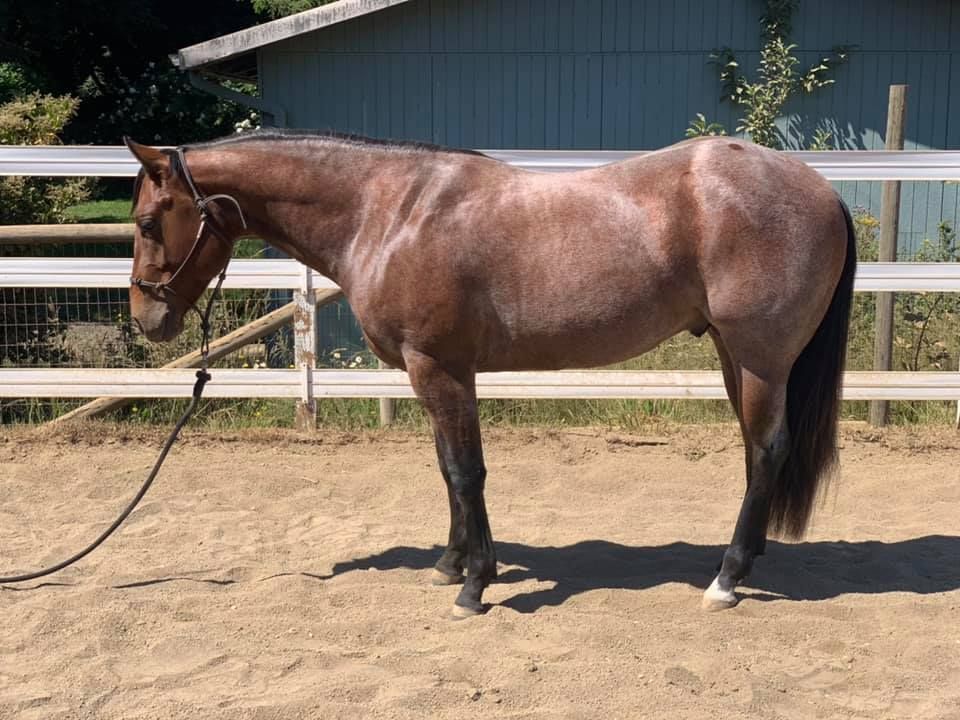 ---
After months of searching for the perfect roping prospect, we finally ended our search! Mark and Shari were awesome, helpful and straight forward! We couldn't have asked for a better experience! I highly recommend them!! Thank y'all for making this such an easy and smooth process and for being straightforward with us!!
Victoria Roxanne Lang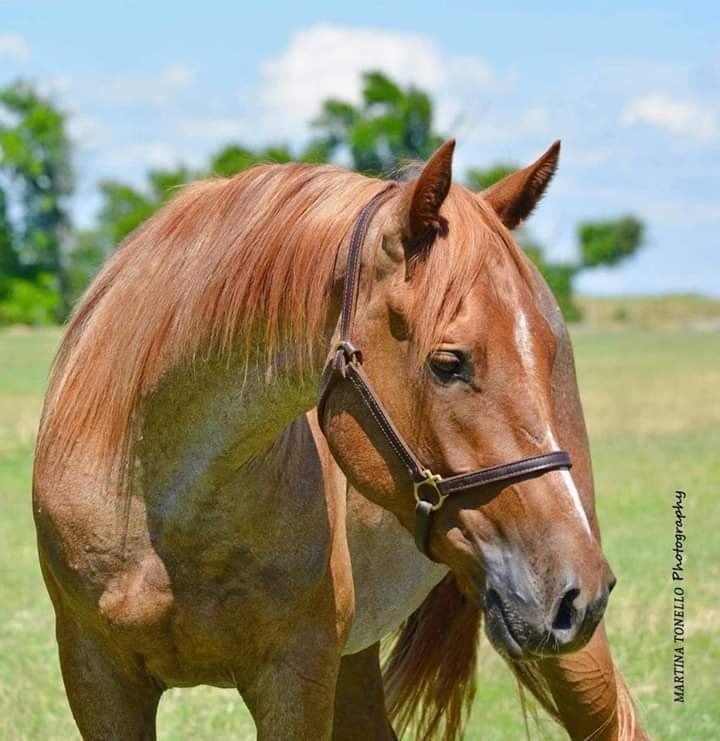 ---
Bombproof, child-safe, dead broke…were just a few descriptors we heard in the search for a reined cow horse for my twelve-year-old daughter; many times, only to learn these horses were less than ideal for our situation. Until the day our trainer contacted Mark Luis. At the time, Mark did not have finished horse that would work for Shea, but he did have a green horse, with the right mind, who he thought had potential and could possible work for us.
The following week we headed up to meet with Mark. Upon arrival, we were introduced to Jaxon. He was a four-year-old green broke gelding. Mark spent time talking to us about Jaxon's history, his mind, breeding and then up Shea went. I never imagined I would throw my daughter up on a horse with so little miles, but Mark assured me it would be fine. Mark took the time to teach Shea and introduced her to many aspects of Jaxon and even had her work a cow; three hours later, we were hooked. We had skeptics in our corner who wanted us to continue our search, but we could not move on. We contacted Mark again and he graciously invited us back up to the ranch for another ride. Later that day, the deal was made. Six years later, Shea and Jaxon have become quite the team. He was exactly what Mark said he was and much more. He has excelled at his sport, carried a flag, dressed in crazy costumes, played insane cowboy games, been ridden bridleless in a flowing prom dress; all the while earning her a nice college fund and making memories she will have for a lifetime. I highly recommend Mark Luis and will be forever grateful for his honestly, candor and willingness to sell us the horse that every little girl dreams of
Sherry Linane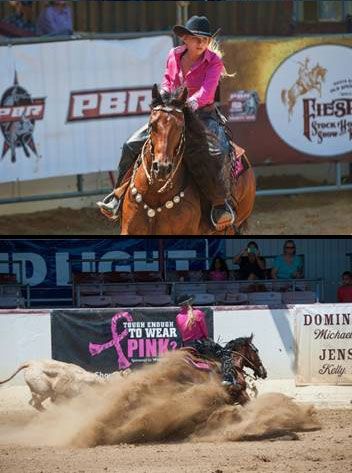 ---
In March of 2015 I was in the market to buy a Reined Cow Horse, being new to the horse world and totally inexperienced in knowing what to look for, I was directed to Mark Luis by a friend, who said "Mark is very honest". My purchase through Mark was a perfect match. As I looked at a couple horses he had, Mark recognized that one was not a good match, but Shotgun was. He was very contentious in observing my riding level and expectations to the horse I was looking at, wanting to make sure it was a good fit. I remember his wife Shari saying "Mark is really good at matching horses with people" and she was right. I have a horse that has helped me to grow in confidence as a horsewoman and pursue the Reined Cow Horse discipline. He truly has been a perfect match and I consider us a team on a great adventure. Thanks, Mark, I am so grateful for your honesty, integrity and intuition in matching horses with people, you gave me a great partner in Shotgun.
Dawn Champion
---
I was fortunate to have met Mark Luis a few years ago while searching for a horse for my daughter. And, even though I did not purchase the one he had for sale, I found him to be very honest about everything concerning the horse and often wondered if I didn't make a big mistake by passing on him - especially since he had a big win on him at Cow Palace right after that! I never hesitate to suggest Mark whenever someone asks me because I have confidence that he'll be truthful in his representation of anything he offers for sale. For example, a very good friend of mine was looking for a step up horse a couple of years ago and I referred her to Mark. Instead of trying to make a quick sale, as sometimes happens in the horse business, he really took the time to make sure the horse was a good fit for her. Mark, his wife Shari and daughter LaRae are all very kind and humble people and I'm glad to have met them! Anyone looking for a horse should give ML Horse Sales a call - you'll be happy that you did!
Tami Marchini
---
We bought a really nice colt sight unseen from the Luis family. They were super easy to work with and delivered exactly what they said the horse would be. We couldn't be happier.
Brooke Jackson
---