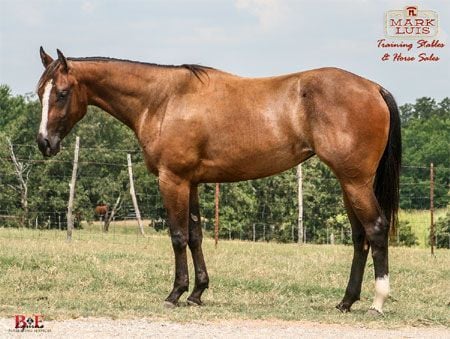 SOLD!
This big 2 year old daughter of Once In a Blu Boon stands about 14.3 hands. Really stops hard and wants to get low, works the flag well and took to riding outside with ease. Great rope / barrel horse prospect!
Dam is an NCHA Earner of $19,000+ and an NCHA producer from only 2 foals of show age. 2nd Dam is an NCHA Money Earner, AQHA World Show Qualifier and a producer of over $160,000.
Don't let her summer sun bleached coat fool you, she is a rich bay rabicono with a lot of roaning through her flanks and a coon tail. She is going to be one FLASHY pretty mare! CURRENT CLEAN X-RAYS AVAILABLE.