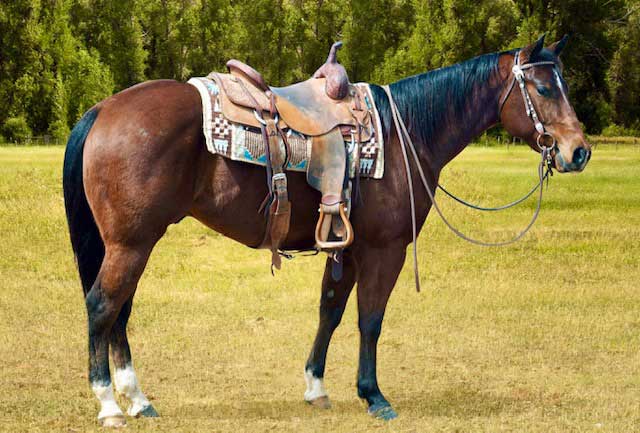 SOLD!
This guy can DRAGGGGG IT!!!
This BEAUTIFUL BAY 4 YO GELDING has got BIG TIME FUTURITY ROPE HORSE written all over him!! Mark has started him in the heeling and he is the REAL DEAL!! He's super broke and you can get any job done on him but he need s to be a FUTURITY ROPE HORSE!!
SIRE: REYS A SHINE (Dual Rey x Lil Miss Shiney Chex by Shining Spark)
-LTE $100,443
-AQHA ROM
Son of DUAL REY LTE $105,038: split 6th NCHA Open Futurity. 2019 RGP #2 Leading Sire of Cutting Money-Earners; 2019 & 2020 AQHA Top 5 Leading Sire of Cutting Point-Earners; 2019 RGP Top 10 Sire of RCH Money-Earners; 2019 AQHA Top 10 Sire of Ranch Horse Point-Earners. Sire of 1,572 money-earners, $47,757,359, and earners of 9,996 AQHA points, including SPECIAL NU BABY ($482,061: NCHA World Champion Mare; NCHA Hall of Fame).

DAM: GUNNA BEA FARMER (Playgun x Missy Farmer by Wyoming Doc)
-Qualified for AQHA Select World Cutting
-AQHA points in cutting
Daughter of PLAYGUN, LTE $183,538; PE $9.5 million
---
Reys A Shine

---

Dual Rey

---

Dual Pep

---

Nurse Rey

---

Lil Miss Shiney Chex

---

Shining Spark

---

Lil Miss Smarty Chex

---

Gunna Bea Farmer

---

Playgun

---

Freckles Playboy

---

Miss Silver Pistol

---

Missy Farmer

---

Wyoming Doc

---

Arta Farmer

---