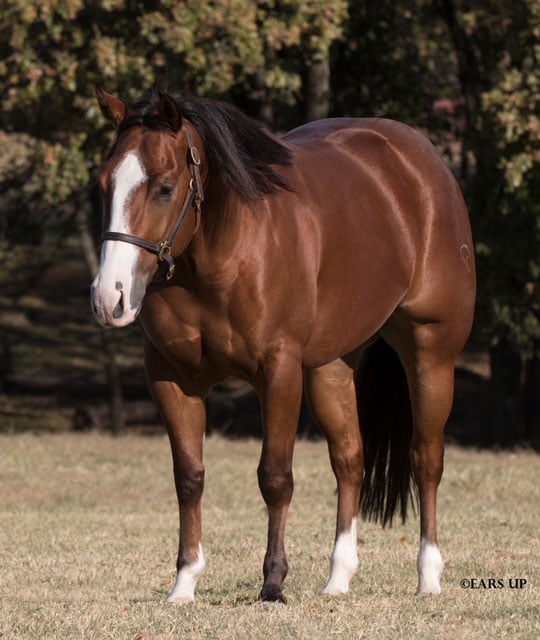 SOLD!
STARLIGHT, STARBRIGHT…..if you've been wishing for a gorgeous, talented gelding, here he is!!!!
GENTLE, GENTLE, GENTLE!! He's a 3yo that acts like a 10 year old!! Professionally trained in the Cowhorse with a HUGE STOP!! He's ready to go in any direction! He would make a phenomenal SHTX HORSE,
SIRE: STARLIGHTS WRANGLER (Grays Starlight x Wranglers Connie by Docs Wrangler)
(LTE $128,811: NRBC Open Derby Champion; Open Perf. ROM. A 2020 RGP Top 25 Sire of Ranch Riding Money-Earners; an AQHA Top 25 All-Time Sire of Ranch Riding Point Earners. Sire of 171 money-earners, $1,475,910.
DAM: ANOTHER GUNNER NITE (Colonels Smoking Gun x Mifs Doll by Mifillena)
(LTE $3790 NRHA, 29 AQHA points) Oldest foal 4 year old. Daughter of COLONELS SMOKING GUN, LTE $177,386: NRHA Open Futurity Reserve Champion, APHA World Champion Junior Reining Horse. RGP #1 AllTime Leading Sire of Reining Money-Earners. Sire of money-earners of $13,059,199, and earners of 7140 AQHA points.
Grandson of GRAYS STARLIGHT (LTE $41,128, Sire of NCHA and NRHA earners of $12,620,415 and 6780 AQHA points)
---
---
---
Starlights Wrangler

---

Grays Starlight

---

Peppy San Badger

---

Docs Starlight

---

Wranglers Connie

---

Docs Wrangler

---

Sugar Leo Kit

---

Another Gunner Nite

---

Colonels Smoking Gun

---

Colonelfourfreckle

---

Katie Gun

---

Mifs Doll

---

Mifillena

---

Sidewinders Doll

---