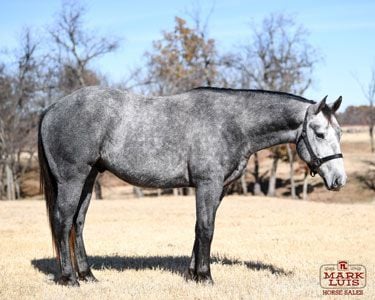 SOLD!
Triangle Winter Sale January 27, 2018 Shawnee, Oklahoma
This big gorgeous grandson of Gin and Son Of Sugar is an easy powerful mover with the talent and looks to go in any direction. Cutting, Cow Horse, Heel Horse, Calf Horse, Versatility, Trail!! Super versatile prospect with 30 days riding!!
AQHA Ranching Heritage Challenge Enrolled!! He sticks at 14h right now!