Saddles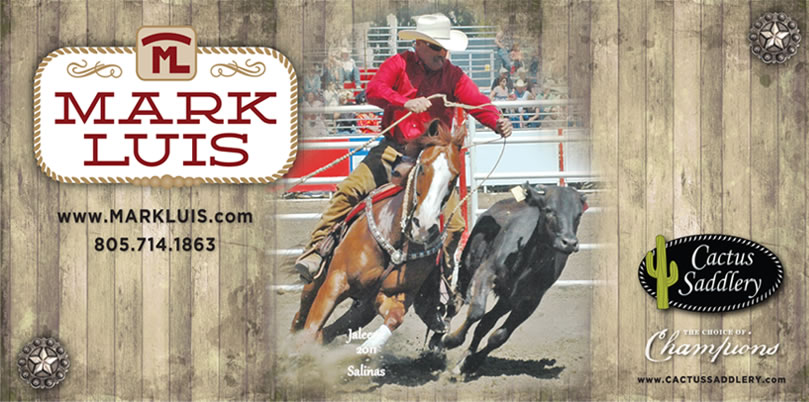 Cactus Saddlery
Cactus Saddlery is proud to welcome new endorsee and champion Mark Luis, along with his Signature Saddle to our team. Mark competes in events organized by the NRCHA, the NSHA, and the AQHA and many regional organizations, to name a few. Besides earning a long list of honors within all levels of western horsemanship his knowledge as a cattleman, all phases of ranching, branding and roping make him an ideal fit for starting, finishing and showing horses in the snaffle bit, hackamore and bridle.
Look for upcoming clinics and other events at our training facility in beautiful Wynnewood, Ok.
Visit the Cactus Saddlery website to locate a dealer near you.
www. C A C T U S S A D D L E R Y . c o m
|
8 6 6 . 6 0 5 . 6 5 6 7